With the holidays in the rearview mirror, it is not uncommon for family members to begin talking about any concerns they may have noticed while visiting their older loved ones during festive celebrations. Unfortunately, many adult children or other family members do not realize how much an older loved one is struggling to live independently and safely at home alone until the holidays create the opportunity to spend more time together.
If you are worried about how your loved one is faring at home and if they are really thriving, you might be going through your options to find an ideal solution. If moving your loved one into your home is on your potential solution list, you aren't alone. About 40% of adults over the age of 60 live in some type of shared housing around the globe. However, in America specifically, that number plummets to only 6%.
Here are a few benefits and drawbacks to consider before you begin planning the details of the move.
Financial Considerations
Before you can move in your loved one, you need to review the financial considerations that come with that commitment. For example, will your loved one pay rent or contribute financially in some way to the household or can your monthly income sustain the additional person living in your home?
Consider sitting down with your financial advisor to crunch some numbers and determine if this solution will work well for your bank account in the short and long term.
Space Considerations
Next, consider what adjustments your home might need in order to provide a living space for your loved one. Will you need to make safety adjustments like adding grab bars in the bathroom? Perhaps you will want to add a small kitchenette and living room to your loved one's suite. Will you need to add a driveway extension so there is a place to park their car?
Be sure you have your home ready so that your loved one has a safe place to live before they move in.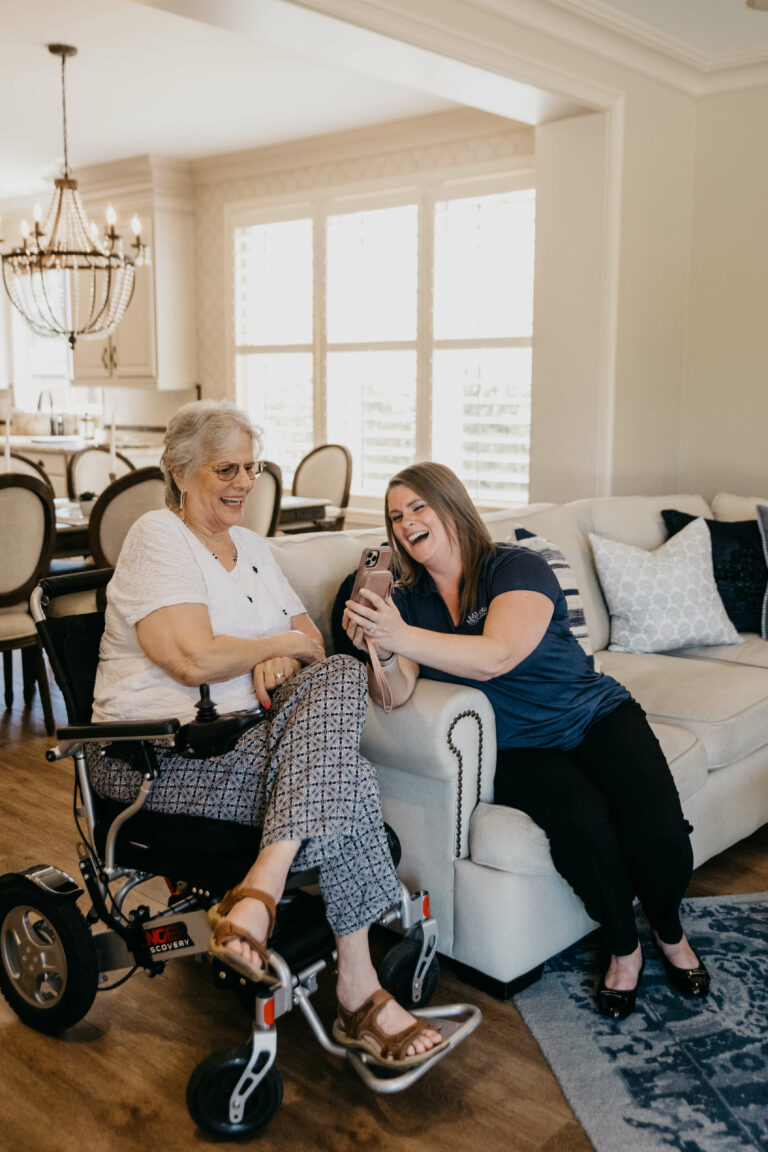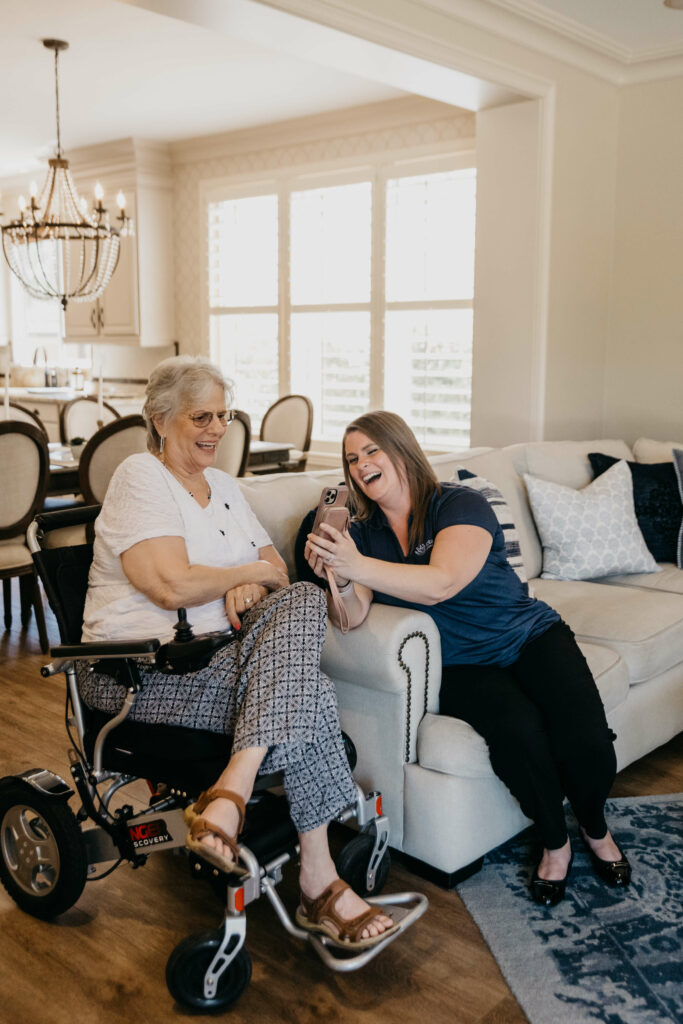 Social Considerations
Next, it is important to consider what your life will look like once your loved one moves in. For example, if your loved one has cognitive decline or needs extensive assistance, are you going to be able to run out to go grocery shopping and leave them alone at home or will you need to plan for assistance so there is someone to keep them company? If you travel regularly for work, are you comfortable leaving your loved one at home during that time or should you research respite care options?
Your professional and personal social life are important components of your overall wellbeing, so be sure to be honest with yourself about what you might need to give up and if that is doable.
Relationship Considerations
Finally, it can be rewarding and lovely to live with a parent. However, it can also be extremely stressful. Ensure that you are ready to navigate the relationship changes that might come with your loved one moving in. It can be difficult to transition to a caregiving role and your loved one might not be ready to accept that new dynamic. Similarly, you might find yourself grieving over the relationship you once shared with your loved one now that caregiving is in the picture.
You might want to consider speaking with your physician or a therapist before you make a move-in decision so that you have the tools you need to manage the changes.
We Can Help
At Total Care Connections, we serve our clients in the home of their choice. This might be their own home, an assisted living apartment, or their loved one's home. This means we are available to provide that extra support if your loved one moves into your home, or to provide more extensive support if the best option is for them to remain in their own home.
Contact us to learn more about our services and how we can develop a plan that is personalized to your loved one's needs. We are here to serve you!